Humankind program 2: Politicians in Robes?
April 21, 2021 @ 11:00 am

-

12:00 pm
2: Politicians in Robes? Tune in today 11 AM 91.3FM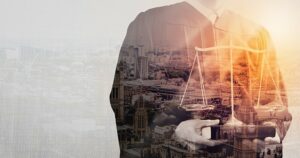 The [Senate] rules changes have really had an impact. They've made it possible for the Trump administration to populate the courts."
– Carl Hulse, New York Times
chief Washington correspondent and author, "Confirmation Bias"
In this divisive climate, will major rulings follow the predictable blocs of liberal and conservative justices, strongly associated with the party of the president who appointed them? How will this affect public confidence in the court, or at least support of "the way the Supreme Court is handling its job", as measured by Gallup? In the past public approval broke down sharply along party lines, but has somewhat moderated more recently.
All of these concerns have direct impact on the Court's jurisprudence regarding key issues of the day: health care access, voting rights, immigration, environmental protection, abortion, the power of labor unions, LGBT rights and an issue that has recently come to the fore: compliance with subpoenas.
Related Events